SuperValu Christmas 2015
Supervalu Good Food Karma launch
This was the launch ad for SuperValu's Good Food Karma campaign which saw them become the no1 retailer in Ireland in 2015. I was responsible for adding the 'real life' to their real people, real food platform. We brought empathy, warmth and gorgeous food to a quintessential Irish brand.
SuperValu Good Food Karma Project
The next phase in Good Food Karma is the Good Food Karma project – SuperValu's latest mission to bring the karma full circle and improve people's diets by doing everything they can to encourage them to cook more often from scratch.
Supervalu Food Academy – Giving small producers a big chance
Food Academy Christmas market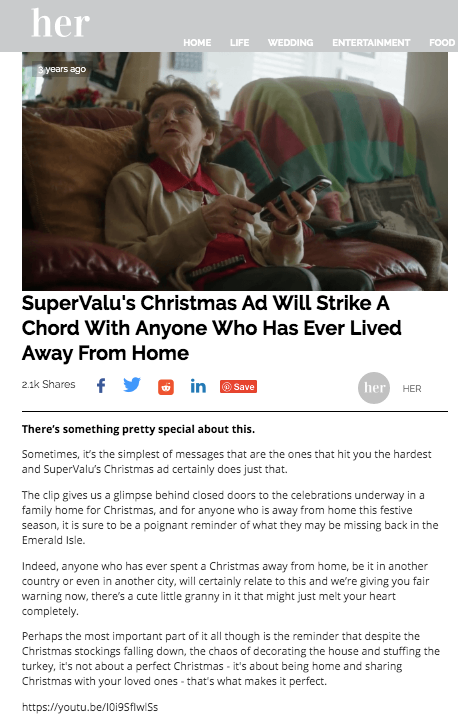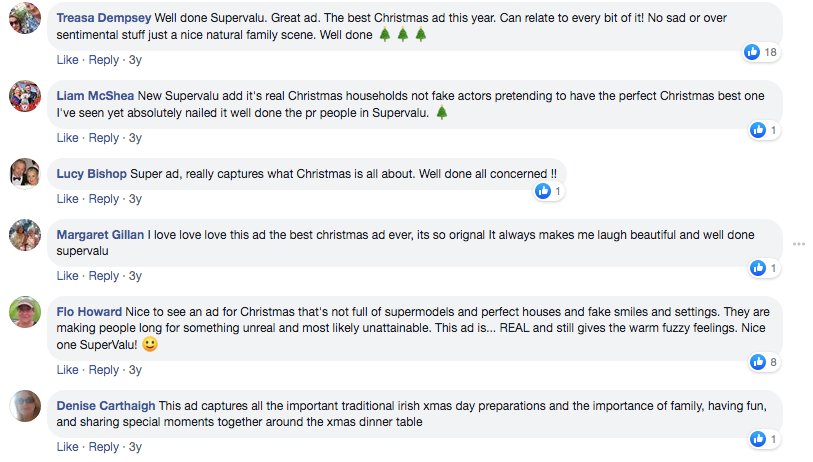 Good Food Karma SuperValu